Sofia Vergara celebrates her 51st birthday in Italy – fans notice worrying detail in pictures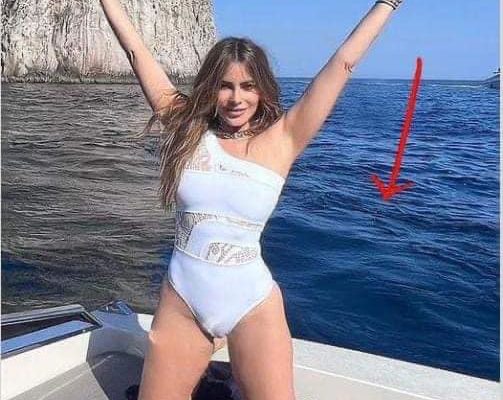 Sofia Vergara, one of the most beautiful women of Hollywood, turned 51 and looks as stunning as ever.
She celebrated her birthday surrounded with her loved ones in Italy. In an Instagram post, she posed posed on a patio with the water in the background. The post, which she translated from Spanish, read, "Waking up here on my 51st birthday! Though my knees are already hurting, I'm still in good health and have enough of energy—and joy—to live! I appreciate all the messages."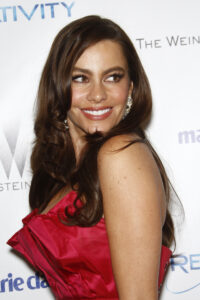 The post gathered a huge number of comments from fans and friends who wished Sofia a very happy birthday and shared birthday wishes.
"I adore you, Sofia," model Heidi Klum posted. "To have you in my life is such a blessing." Comedian Howie Mandel responded to the birthday greeting by saying, "Happy birthday. @heidiklum is so lucky to have you in her life."
Modern Family co-star Sarah Hyland simply said, "HAAAAAAAA…"
Among the well-wishers was Sofia's son Manolo whom she shares with ex-husband Joe Gonzalez. He shared an adorable reel consisting of photos, including childhood photos, with the caption "Happy forty ten!!!! I love you so much Ma, that the next 40+10 you will be even better!!!!!!!"
Sofia's on-screen son Jeremy Maguire, who portrayed Joe Pritchett, wrote, "Happy birthday, gorgeous. I will always love you."
Recently, the Hot Pursuit star celebrated that she reached 30 million followers on Instagram. "30,000,000 followers!! Thank u to u all! Thank u for always being there for me! Thank u for always
supporting me in everything I do!! Besos from Italy!!"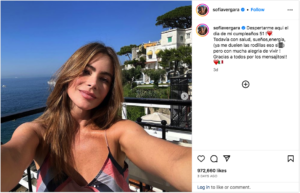 It was obvious Sofia had a lot of fun on her birthday which could be seen from the various photos she posted on which she and her friends could be seen blowing out firecracker candles on a cake and being serenaded at her birthday dinner. However, what made many worried was the absence of her husband Joe Manganiello.
He, however, did posted a tribute to his wife on her birthday, but fans believe it was 'cold.' With a low resolution photo of the two, Joe simply wrote, "¡¡¡Feliz Cumpleaños Sofía!!!"
The comment section of the post was full of concerned fans as one wrote: "Joe, I hope you guys are ok, that was a very different(cold) happy birthday wish to your wife, compare to previous ones!. [sad face emoji]"
Another said: "Something is definitely up. He hasn't commented on her photos she's been posted.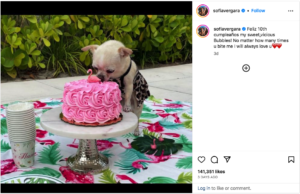 Sofia 'shared' her special day with her puppy Bubbles who celebrated his 10th birthday. "Feliz 10th cumpleaños my sweet, vicious Bubbles! No matter how many times u bite me I will always love u," she wrote.
Heidi Klum commented, "Happy Birthday Bubbles from auntie Heidi," while a fan said, "She bites you because you're sweet!!!"
Happy Birthday, Sofia Vergara, and many more to come.