Michael Jackson's Neverland sells for £22m: What the dilapidated ranch looks like 12 years later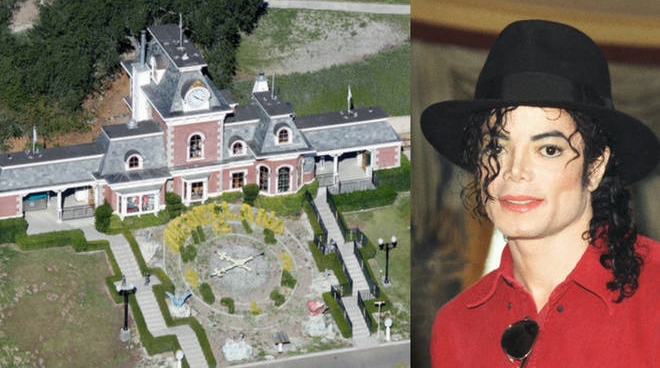 Five years after Michael Jackson's infamous Neverland ranch was listed for $100 million it has been bought by businessman Ron Burkle for just $22 million, but what does the estate look like now?
Since his sudden death in 2009, Michael Jackson's famous Neverland ranch has been lying empty
News has now emerged that despite the 2,800-acre Californian property previously being put on the market for $100 million in 2016, it has now been bought for a mere $22 million by billionaire businessman Ron Burkle.
See more: Michael Jackson's daughter Paris releases unseen footage of her father ahead of music debut
A business advisor to Jackson in the mid-2000s, Mr Burkle helped The King of Pop when he struggled with debt after racking up huge bills to fund his lavish lifestyle.
Michael Jackson bought Neverland for $17 million in 1988 and reportedly spent over $35 million adapting it into the theme park of his dreams, which included building a Ferris wheel, train station and go-kart track, but the estate has laid empty and dilapidated since the pop star's death
Barry Gibb opens up about why he asked Michael Jackson to leave his home in 2002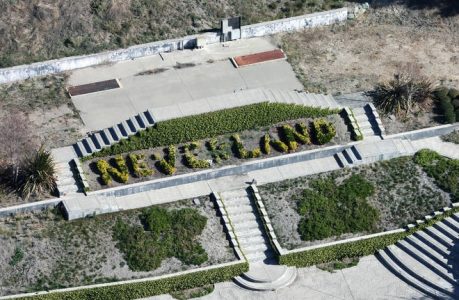 Michael Jackson's mind-blowing last performance 48 hours before his death – watch video
According to the Wall Street Journal, Ron Burkle owns over 1,000 acres in California and has bought Neverland – now named Sycamore Valley Ranch – as "a land bank opportunity" and has no immediate plans to build or apat the property.
The huge ranch received fresh attention due to the documentary Leaving Neverland – which alleged Michael Jackson sexually abused two boys two decades ago, despite attempts from Jackson's family and estate to block it.
See more: Remembering Michael Jackson's 'Ghosts', the forgotten terrifying movie follow-up to 'Thriller'
Michael Jackson lived at Neverland for 15 years after buying it in 1988 for between $19.5 million and $30 million .
But where is Neverland and what is the history of the infamous property?
Where is Neverland?
The home is a developed property in Santa Barbara County, California.
It is located at 5225 Figueroa Mountain Road, Los Olivos, California 93441, on the edge of Los Padres National Forest.
See more: Michael Jackson's family share private photos to celebrate star's 62nd birthday
The Santa Barbara County Assessor's office says the ranch is approximately 2,800 acres (1100 hectares)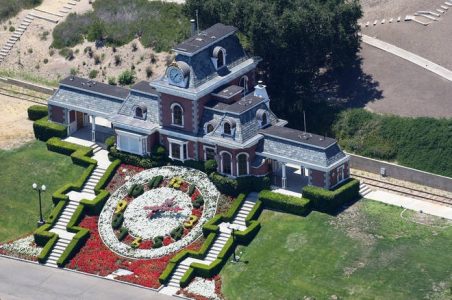 Why was it called Neverland?
It was first named Neverland in 1988, and was most famous for being the home of Michael Jackson.
Jackson named the property after Neverland, the fantasy island in the story of Peter Pan, a boy who never grows up.
His first encounter with the ranch came when he visited Sir Paul McCartney, who was staying there during the filming of their 'Say Say Say' video.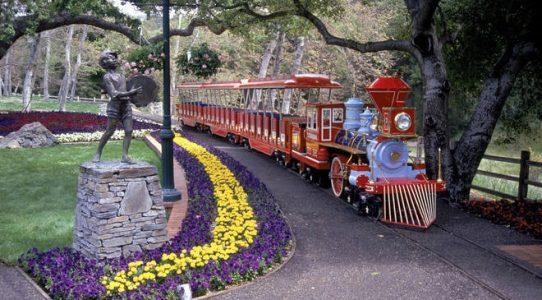 What happened at Neverland when Michael Jackson lived there?
The estate was originally known as the Zaca Laderas Ranch, when bought by property developer William Bone in 1977. Bone renamed the estate the Sycamore Valley Ranch and moved there with his family.
Michael Jackson purchased the estate from Bone in 1988 for an undisclosed amount. Some sources indicate it was $19.5 million, while others suggest it was closer to $30 million.
Not only was it Jackson's home, but it was also his private amusement park and it also featured a floral clock, artistic garden statues, and a petting zoo.
See more: When Michael Jackson beatboxed and sang 'Who Is it' acapella for an awestruck Oprah Winfrey
It also housed two railroads: one 3 ft narrow gauge named 'Neverland Valley Railroad' with a steam locomotive named Katherine after his mother, and the other a 2 ft narrow gauge with a locomotive named CP Huntington made by Chance Rides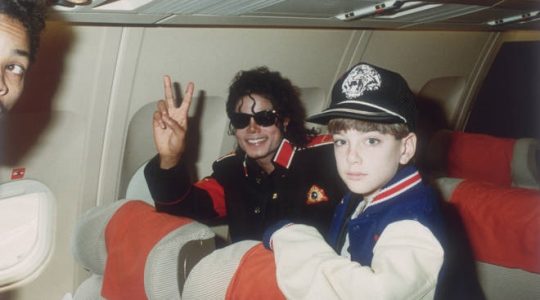 There was also a Ferris wheel, Carousel, Zipper, Octopus, Pirate Ship, Wave Swinger, Super Slide, roller coaster, bumper cars, and an amusement arcade. The master closet also housed a secret safe room for security.
Events that took place at the Ranch included: the wedding of Elizabeth Taylor and Larry Fortensky in 1991, the live Oprah Winfrey interview of Jackson in 1993, and an event in 1995 where Jackson and Lisa Marie Presley hosted children from around the world.
Michael Jackson's daughter Paris discusses secret 'older brother' Omer Bhatti in rare interview
Neverland Ranch was searched by police in connection with the a trial, after he was charged with multiple counts of molesting a child in 2003. Jackson was later acquitted of all charges.
When did Michael Jackson move out of Neverland?
After the trial, Jackson said he would never live at the property again, as he no longer considered the ranch a home and never returned there.
He said he felt the 70 police officers had "violated" the property. In 2006, the facilities were closed down and most of the staff were let go.
After Jackson's death, reports claimed that his family intended to bury him at Neverland, and turning it into a place of pilgrimage for his fans, much like what Graceland is to Elvis Presley. However, the singer's father Joseph Jackson later denied the reports.
Since 2009, the rides Balloon Samba, Jeeps, Wave Swinger and Dinos have been featured attractions at the California State Fair in Sacramento.
See more: The moment Michael Jackson did his first moonwalk on TV and changed music history forever – video
In October 2010, reports claimed that Michael Jackson's children intended to buy the property.
However, the neglected ranch fell into disrepair. The amusement rides and animals were gone by 2013, and replaced with a meditative zen garden and a section decorated with Peter Pan.
In May 2015, Neverland Ranch was renamed Sycamore Valley Ranch, and was put up for sale with an initial price tag of $100 million.
By then, Colony NorthStar had completed extensive renovations to the property, with many people, including fans, protested against the decision.
The ranch was sold by Sotheby's International Realty with an asking price of $100 million. The price included the 12,598 square foot six bedroom mansion, the four-acre lake with waterfall, a pool house, three guest houses, a tennis court, and a 5,500-square-foot movie theatre and stage.
Due to lack of interest, the asking price dipped to $67 million, and was still on the market in early 2018.
In February 2019, the asking price of the ranch was reduced to $31 million and in December 2020 was bought by billionaire businessman, Ron Burkle, for $22 million