The doctor removed 23 contact lenses stuck in the eye
A California doctor has reported that an elderly patient, who initially sought help due to experiencing blurred vision, was found to have a total of 23 disposable contact lenses lodged in her eye.
"To this day, she herself does not understand how it took place," Dr. Katerina Kurteeva, a Newport Beach ophthalmologist, told a local TV news channel. "She's still baffled by it all."
Images and a video capturing the extraction of a series of contact lenses from a woman's eye have gone viral on Kurteeva's Instagram account, sparking a wave of sensational news coverage.
The patient, who is in her 70s, had been avoiding regular visits to her eye doctor out of fear of contracting Covid-19, as Kurteeva revealed on the Today Show. When she finally visited Kurteeva's practice in early September, she complained of an unusual sensation in her right eye.
Upon retrieving several contact lenses from her eye and discovering more, Kurteeva had her assistant capture the removal process on her phone. "I thought this might be a moment worthy of the Guinness Book of World Records," the doctor shared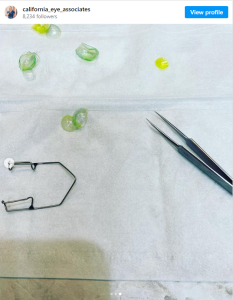 However, it's worth noting that finding 23 disposable contact lenses in one eye doesn't set a record, according to the American Academy of Ophthalmology. In 2017, during preparations for cataract surgery, doctors discovered a total of 27 contact lenses in the eye of a 67-year-old British woman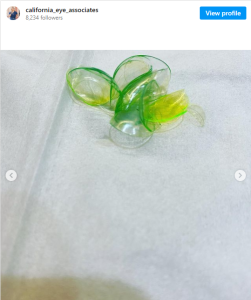 Kurteeva informed the media that her patient wished to maintain her anonymity. However, she did return for a single follow-up appointment and had, against the doctor's advice to consider a break, resumed using her contact lenses.
"She got really lucky in this situation," Kurteeva told ABC7. "It doesn't always end this well."