Woman Lives In Oldest Mall In America After 48 Abandoned Stores Are Converted Into Homes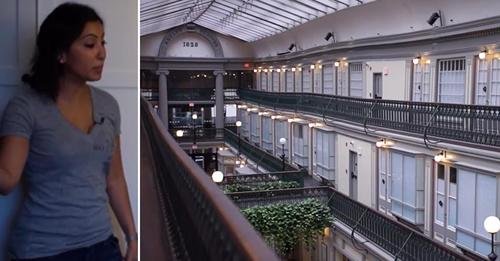 I've yet to see anything like this: As shopping moves online, the malls that flourished from the 1960s to the 1980s are increasingly closing down. The Arcade Providence, the first shopping mall ever built in the U.S., succumbed to that fate nearly 200 years after it was first built in 1828.
But rather than tear down the building — with its historic arcades, glass skylight, granite steps, and ionic columns — developer Evan Granoff transformed the former Providence, Rhode Island, landmark into a mixed-use building with apartments, which opened its doors to residents in October 2013. In the most recent news about the mall, Granoff announced in January 2020 that units would be up for sale to tenants. This article was updated in April 2021.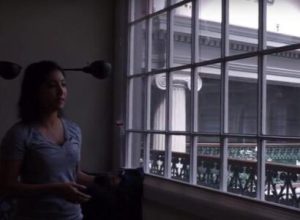 The sheer size of malls and their parking lots makes them difficult to turn into other types of facilities. In some communities, the abandoned malls become derelict and forgotten. In other places, developers are getting creative about making the most out of these spaces that used to be bustling.
In Providence, Rhode Island, The Arcade is a mall built in the 1800s. It was America's oldest continuously operating shopping mall. Retailers kept leaving the facility, however. Over the years, the building has had a lot of facelifts and repurposing of its space, but its second and third levels were bereft of stores for a while.
Its owner teamed up with a development agency to keep retail space on the first level, add a community room and create tiny apartments on the second and third levels, as Insider reported in 2016.
The Arcade is technically a rooming house. This means that the apartments do not have ovens or ranges, but they can have miniature refrigerators and small microwave ovens. The apartments range in size from 225 to 775 square feet, which is big enough for one or two people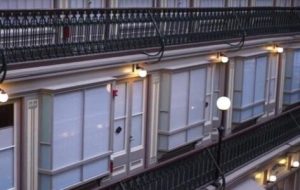 The residents can put a small washer and dryer in their units or do their laundry in the community area. These apartments are ideal for people who travel or people who enjoy a minimalist lifestyle and do not want the hassles of maintaining a home and a yard.
The residents of The Arcade seem to like their community. They get to live in a convenient downtown place with affordable rent. The residential areas are secured, and access is only allowed with a specialty key fob. The apartments feature built-in furniture, so people do not have to spend a lot of money outfitting their new space.
For anyone who wants to downsize but enjoys socializing, this might be an ideal solution. In January 2020, the Providence Journal reported that Granoff and his development company would be offering many of the units up for sale, converting them into condominiums. Both commercial and residential units are eligible for purchase, though tenants can continue to rent if they prefer.
"I'm anticipating that a lot of people who are renting in the building right now will buy the units that they're in because it'll make economic sense for them," Granoff said. As of January 2020, rents range from around $925 to $2,000 per month, while residential units start at $130,000 for purchase
Before Granhoff's renovated the building in 2012, the mall had been closed down since 2008. What do you think about how the developers turned this partially abandoned mall into a mixed-use space? Would you want to live above a mall or in a converted shopping mall? Would this type of lifestyle work for you? Let us know your thoughts!