Medieval Architecture of Cairo, Egypt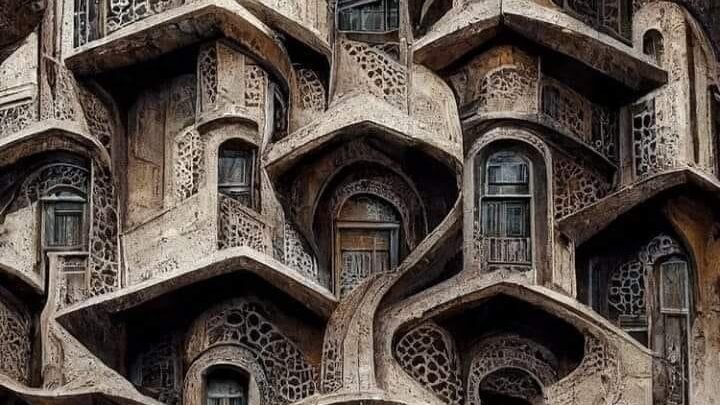 A photograph depicts old Cairo's facade and medieval Islamic architecture.

Medieval Architecture of Cairo, Egypt. – Hassan Ragab – Instagram.
On social media, a picture is circulating that is said to show medieval Islamic architecture and a piece of an old Cairo, Egypt, facade.
Medieval Architecture
Medieval Architecture
The circulating claim was found to be false after investigation.
The original photograph was created using artificial intelligence.
On August 17, 2022, Egyptian designer and artist Hassan Ragab shared the image with others on his Instagram account.
Ragab explains in the photo caption, "The Cairo Sketches Ai generated patterns exploring Islamic Cairo architectural Facades through 3d fractals."
Using AI Algorithms to Make Art In 2018, an unidentified phone bidder paid $432,500 for a distorted image made by an AI algorithm at Christie's.
The art world as well as the general public were profoundly affected by this event.
In a study, researchers from the University of Colorado Boulder asked participants to distinguish between artwork created by humans and artwork created by artificial intelligence (AI).
The review inferred that respondents experienced issues recognizing the two.
Artists create algorithms for AI art that "learn" a particular aesthetic by looking at a lot of photos instead of following a set of rules.The program then tries to use the aesthetics it has already learned to create new images.