104-Year-Old Shipwreck Is Dangerously Close To Going Over The Top Of Niagara Falls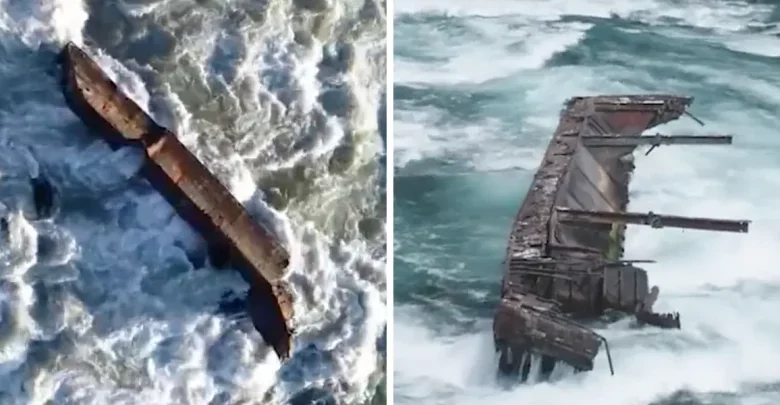 A shipwreck that has been stuck in the Niagara River for the past hundred years is getting closer and closer to crashing down over the Falls completely. Though the natural elements have been eroding the wreck for the last century, the ship remained in place – until now.
How did this scow get stuck in the Niagara River?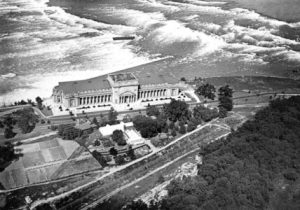 On August 6, 1918, a dumping scow broke loose from its towing tug and found itself lodged in the rapids of the upper Niagara River. Two men were aboard this scow when it broke loose and they found themselves stranded in the middle of the river.
The men were rescued in a joint effort from the Niagara Falls (Ontario) Fire Department, the United States Coast Guard, and a World War I veteran named William 'Red' Hill Sr. After they were rescued, the stuck scow sat only about 600 meters away from the brink of the Horseshoe Falls.
A strong storm in 2019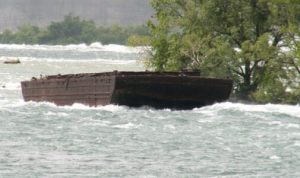 On August 6, 2018, the city of Niagara celebrated the 100th anniversary of the iron scow rescue. Since 1918, the wreck has become a unique tourist attraction for those visiting the Falls. However, the wreck has been fast deteriorating over the past century.
On Halloween night, 2019, a major storm hit Niagara Falls. During this storm, the maximum wind gusts were estimated to be around 129 kilometers (80 miles) an hour. The winds raised Lake Erie's East Basin water levels to record highs, which resulted in similarly high flows into the Niagara River.
This 2019 storm and ensuing high water levels dislodged the previously stuck wreck. It is estimated that the scow was moved 50 meters closer to the edge of the falls before it got stuck again. The heavy currents from this storm also resulted in the boat being flipped onto its side.
Deteriorating quickly in 2022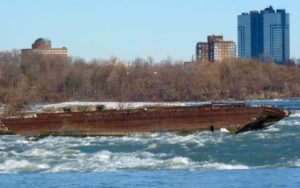 The scow has remained in its new resting place for the past two and a half years – until this past week. Niagara Parks has reported that the scow has once again moved further toward Horseshoe Falls.
It has also become apparent that at least two sections of the main hull have separated from the ship, signaling its impending ruin. In a video posted to Twitter, Jim Hill, Senior Manager of Heritage for Niagara Parks, stated that the scow is "maybe just reaching the end of its life out there." After all, the wreck has withstood ice, snow, wind, and the river's flow for the past 104 years.
The Iron Scow, the century-old shipwreck, moved closer to the Horseshoe Falls last weekend due to the weather. It last moved in 2019. The potential of it washing over the falls is not considered to be a public safety concern.

Learn more: https://t.co/MzL2ARuvBo pic.twitter.com/dPzqXOCJ9L

— Niagara Parks (@NiagaraParks) April 5, 2022